High Aspirations at Home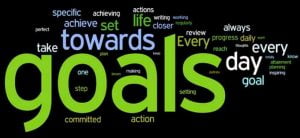 If Islam is truly the Only Way of Life, then why is it that we don't spend as much time and energy into seeking knowledge and making efforts to act upon it as we do for the Dunya? Why is it that we are more concerned with our children getting good grades in school and getting into the best programs at the best universities, yet fail to even engage our families for a few hours a week when it comes to studying Islam. Are our aspirations as high for Islam as they are for the dunya?
This talk is beautiful and it really focuses our attention on the solution to this very pressing issue of having higher aspirations for Islam and educating our children by developing an Islamic environment in the home. It all begins with us and our attitudes towards gaining Islamic knowledge and striving in the way of Allah SWT to the point that even dunya becomes a way to seek closeness to Him. If do not do this now, we will live to regret it later on in our life when our children leave the Deen (and us) behind in search for more and more of the Dunya.
If you love your children and you want to nurture their Fitrah and develop their Deen, then please do not miss this very important talk with some excellent teachers, Alhamdulillah. Let's stop striving for something as fleeting as the dunya, let us all strive in this dunya for al-Firdaws!
May Allah SWT make it easy, forgive us our short comings and disobedience, may He grant us guidance and sabr, may He always keep us and our children focused on Him and the way of His Messenger SAW as our first and foremost priority in all we do, and may He give us the strength to swim against the tide of distractions and attractions to develop an Islamic environment of higher aspirations, integrity, safety, and love for our families as Allah SWT wants, Ameen.